The Last Olympian ~ Rick Riordan
Well hello there, people of Middle Earth.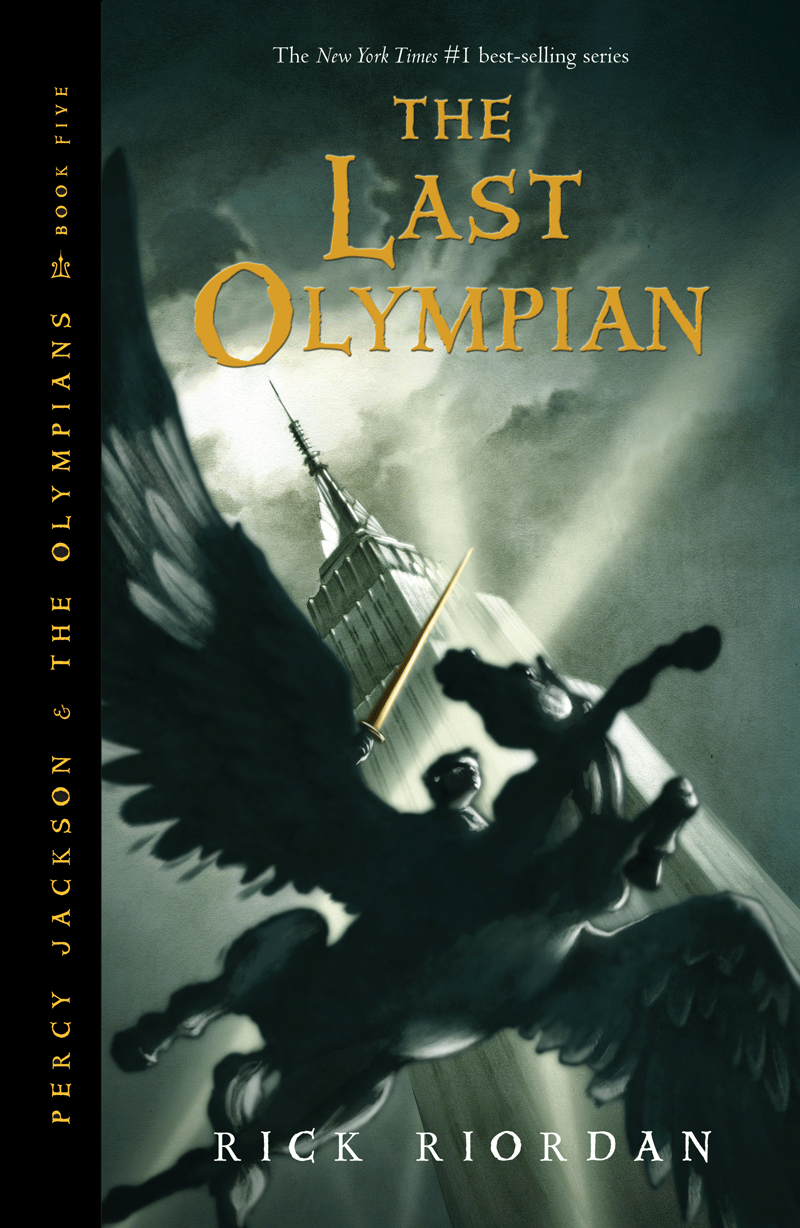 Yes, I've reached the end of Percy Jackson and the Olympians and yes, there were tears. Like seriously I was sobbing. I don't think I've sobbed that much since Bridge to Terabithia, and that's definitely saying something. Here is the final tale, the final battle: Olympians vs. Titans…
Everything has been leading up to this moment. All year, the demigods of Camp Half-Blood have been preparing. Now, it's time. While the gods are stopping the angry and disastrous Typhon, Percy must lead a group of demigods against Kronos, king of the Titans, to defend the unguarded Olympus. But first Percy must make a dangerous choice that will decide the outcome of the war. As the battle commences, Percy finds that they are hopelessly outnumbered, and he sees many of his friends die around him. Kronos and Typhon are getting closer and closer to Olympus, and Percy's army weaker and weaker. Can they keep up their defense and repeat the events of the last Titan war, or will they fail and die at the hands of the Titans?
This series is just timeless. I love it to the depths of Tartarus. IT'S JUST (almost) FLAWLESS. IN (almost) EVERY WAY. I say almost because, if I'm being honest here, this book was kind of boring in places. It felt like just Percy having a dream, followed by a battle, followed by a dream, and so on. In other words, I didn't find it great as a book and didn't really like the layout of the plot. Nevertheless, I did enjoy the actual plot, with all the fighting and stuff; and that ending. OH MY GOSH. It's not actually some massive spoiler, it's more like a few little spoilers all squished together into one beautiful end of a series, which I think Rick did well. Overall, as you can see, I have very mixed feelings about this book, but mostly positive, don't worry. Everything is amazing with a sprinkle of Annabeth in there somewhere (yes, she's still my favourite character 😉 ), so I can't say this book is all bad.
Oh, and before I forget, I have an announcement: never fear, young demigods, because Percy Jackson's world shall return in the Heroes of Olympus series, which I'll be reviewing soon! Ah, so excited.
Satyr Star rating: **** (4 stars)