Blood of Olympus ~ Rick Riordan
I CHANGED MY BLOG NAME AND DESIGN WHAT IS THIS. Yes, I am still Simi and yes, it was a Grindylow in a tank that Harry saw the first time he visited Lupin's office at hogwarts. It's all good. Change terrifies me, but I hope y'all like. I've honestly spent so long deciding on a new blog name and I feel like I'm naming a child, which of course I am because my blog is my child. Obviously. Do tell me what you think in the comments!
Moving on… I've just finished the Heroes of Olympus.
Yes, I'm a mess.
I'm kind of utterly broken-hearted to be finishing this series? But at the same time, I totally understand that the seven heroes may need a little break from, ya know, saving the world. However, I do still have Magnus Chase and the Gods of Asgard and Trails of Apollo to entertain me, so it's all good, there's no need to spontaneously burst into tears every 5 minutes like I am currently.
(Please note that if you never hear of me after this post, it may be because I've become a puddle of feels. Or a river. The River Simi perhaps. But don't worry! The probability of this is only 107%, calm your chicken chow mein children, and get on with the post.)
As Nico, Reyna and Coach Hedge begin their journey back to Camp Half Blood to make peace between the Greeks and Romans, the seven heroes continue on to Athens to prevent Gaia's awakening; but the road is bumpier than they think. They are forced to detour to gather the ingredients of the physician's cure due to the goddess of victory, Nike, warning them that one of the heroes will die fighting against Gaia, and the cure is their only hope. To add to their misfortune, standing in their way of preventing Gaia's destruction of the world, is all twelve of Gaia's giants created to defeat each of the twelve Olympic gods, and they can only be killed with a demigod and god working side by side. But with the gods battling against their split Roman and Greek personalities, they have shut themselves off. Will the seven ever succeed alone? And will Reyna, Nico and Hedge manage to transport the Athena Parthenos, the statue which will join the Greek and Roman sides together, to Camp Half Blood before blood is spilled?
Wow. So, I really enjoyed this book. I'd been seeing quite a few negative reviews and so was a bit wary when I dove in, but I actually LOVED it! The complaints were mostly about the ending battle and that it wasn't as good as it should be for the finale or something like that? But I absolutely loved the ending battle. There is so much more of Reyna in this, as she has POV chapters, and her friendship with Nico is honestly the cutest thing ever and argh they just crush my squishy heart. Her ending 'battle' with Orion was THE BEST. She is so brave/badass/totally frickin' awesome. And Nico!! And Will!! And the birth of Solangelo!! And the melting of my heart!!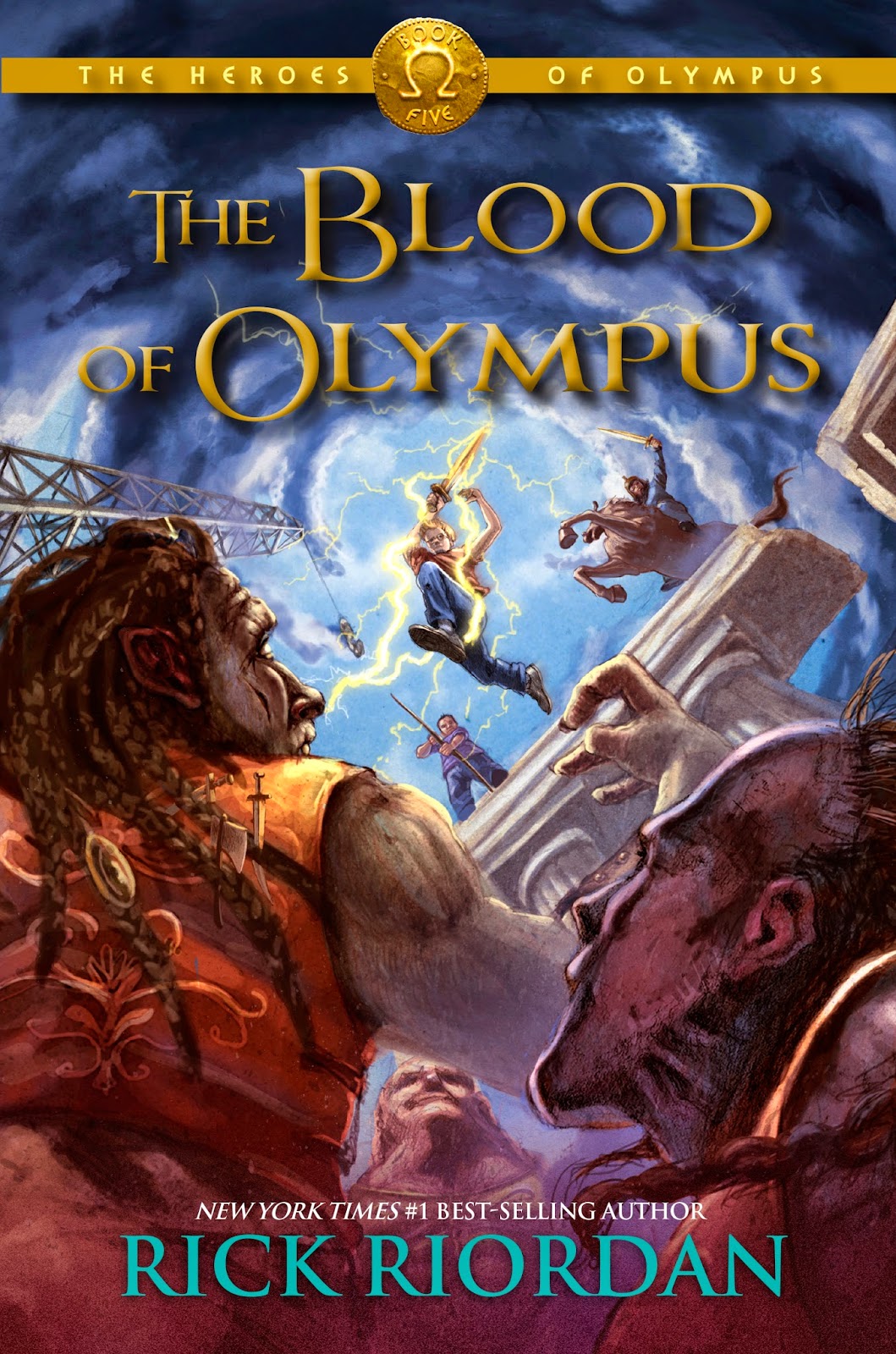 Less Percabeth in this one 😦 but I guess they've had their share for, like, 8 books. This book was centered more around Jason, Piper and Leo because they were the three to kick off the series, so they're the three to wrap it all up. And personally I love that because their friendship is so so awesome and Rick tries his best to make Leo not seem like too much of a third wheel. Speaking of Leo… I don't want to say much because spoiler alert, so I'll just say AZJSDFBEH I LOVE HIM SO MUCHH *cue fangirling*
Then there's Jason. I still don't 100% get why he didn't die? HE GOT IMPALED BY AN IMPERIAL GOLD SWORD FOR ZEUS' SAKE. (No, that wasn't a spoiler because it happens at the beginning so eh.) And when is Piper gonna stop with all this badass-ness? Where does she even get it? Her cornucopia thingy? She's just awesome.
I just want to wrap up by saying that Rick Riordan is an absolute legend. I don't fully comprehend how he can write such an epic, page-turning, jaw-dropping, even slightly educational storyline, as well as characters that are so lovable and badass. I honestly couldn't choose a favourite book (except The Titan's Curse and The House of Hades) or character (after Percy, Annabeth, Leo and Nico) because they're all amazing!! So much love for these books.
Ok, this fangirl is out.
Clover count: ♠♠♠♠♠♠♠♠♠ (9/10)