The Scorch Trials ~ James Dashner
Heyy y'all! Recently I've been reading The Maze Runner trilogy and it's so much EXCITEMENT. I'm also rereading A Series of Unfortunate Events, which is only the most significant series on this blog, being the first I ever reviewed. The last time I read this series was 3 YEARS AGO, peeps, and I can't go another year without it. And also watching the Netflix show has made me miss it. I'll probably post a review for the entire series when I'm done rereading it, so keep yo eyes peeled for that.
Also, I found this quote in a Neil Gaiman book that I only read one page of in school but the quote just jumped out at me so:
I knew how to visit the creatures who would never be sighted in the zoos or the museum or the woods. They were waiting for me in books and in stories, after all, hiding inside the twenty-six characters and a handful of punctuation marks. These letters and words, when placed in the right order, would conjure all manner of exotic beasts and people from the shadows, would reveal the motives and minds of insects and of cats. They were spells, spelled with words to make worlds, waiting for me, in the pages of books.
Beautiful, am I right? Anyways, as I said, I'm currently reading The Maze Runner trilogy and today I'm reviewing the second book, The Scorch Trials! (Here's my review for the first book.)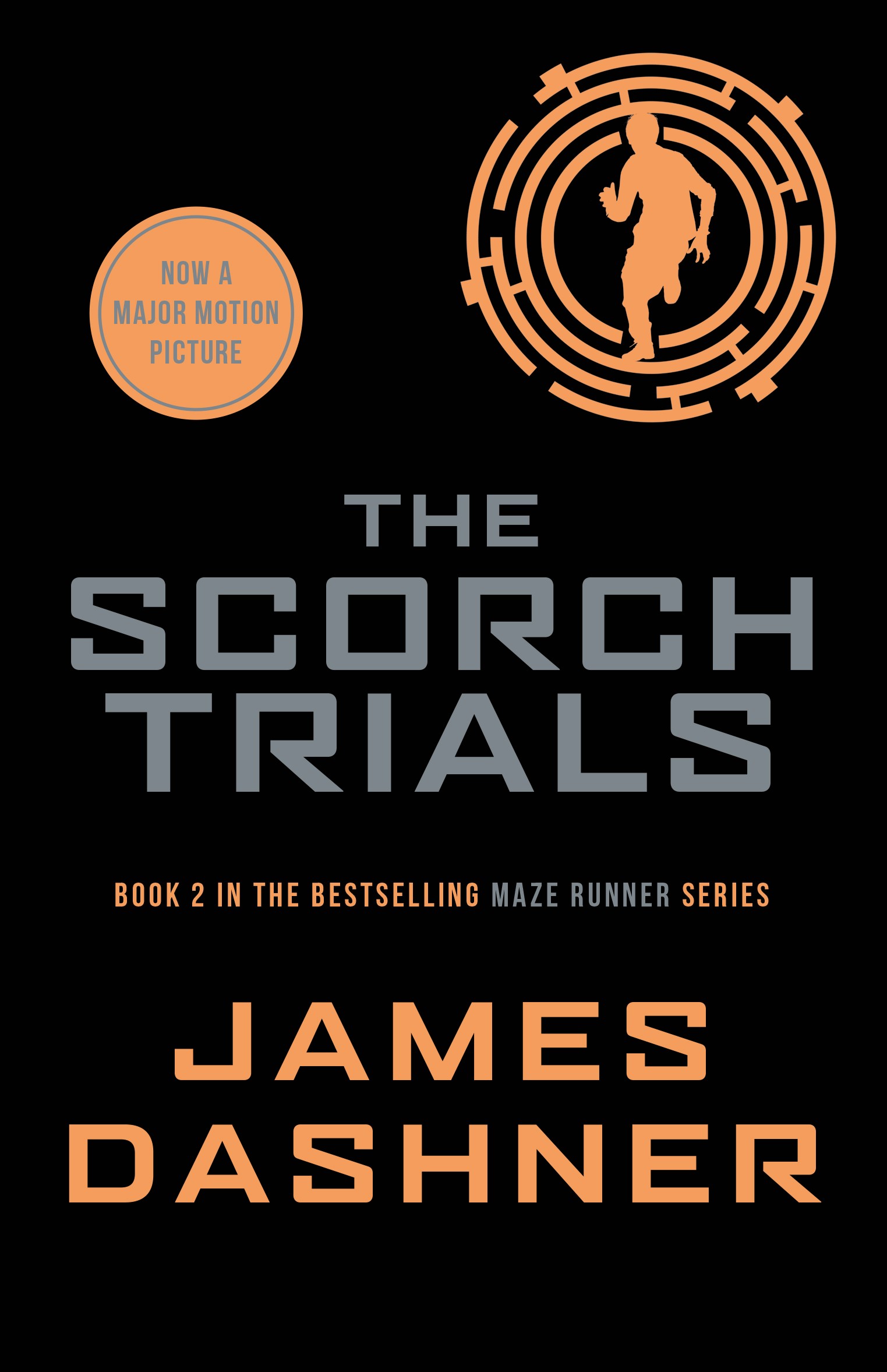 After escaping the maze with his friends, Thomas thought that would be the end of the experiments, that they'd go home and live normal lives again. But after Teresa mysteriously disappears, replaced by new boy Aris and all the people who rescued the Gladers from WICKED are discovered dead, Thomas knows that their trials aren't over just yet. And when some well-dressed, rat-faced guy appears, telling the Gladers that they have the Flare – a disease that makes you cannibalistic – and the only way to be cured is to travel across a huge desert to a safe haven in just a matter of weeks, Thomas and his friends have no choice but to obey orders and take part in WICKED's experiments once again.
This book was very, very average. Honestly I think that's the best way to describe it. I was a lil disappointed because it was nowhere near as good as the first book, but I guess that's because the first book in a trilogy is always exciting, as you're introduced to a new world and new characters, the last book is the finale so it's gripping right to the last word, but the second book is just there to fill in the gap. Obviously sequels can be really good, and there are many great ones out there but, in my opinion, this book wasn't really one of them.
I liked Thomas and Teresa a lot less in this book, because most of the plot was centred around them and, as a result, there wasn't enough of my darlings Newt and Minho which means I'm a very displeased pineapple because they're my favourite characters. They literally had 20 lines between them. Okay, maybe that's an exaggeration, but they were always being separated from Thomas whose brainforest the whole book is told from so they were hardly in it and I'm upset.
My squishies were pretty much replaced by Brenda, the girl who Thomas meets in the crazy people town, soooooo I ended up not liking her very much. I really, really don't like how there have been only two significant female characters so far in the trilogy and Thomas falls for both of them. One minute he likes how Brenda 'held his hand' or 'rested her beautifully-scented head upon his shoulder' and then he feels guilty about it because he still has feelings for Teresa?? But then he regrets pulling away from Brenda? Like bro, please stop. You're being chased by crazy people who want to eat your nose, you're separated from your friends and you have a deadline to meet but all you're thinking about is girls. C'mon dude, this is a dystopia, not some fluffy high school contemporary. PULL YASELF TOGETHER, THOMAS.
Buuuuut I didn't overall hate this book. Sure, there was a lot of walking which we all know I hate, but the pacing was still alright, and the writing didn't let me down. The ending did seem pretty parallel to the first book (as did kinda the whole story, just not as good) but I'm still super hyped for book 3!! I already know two people who die because I'm the spoiler queen and I'm NOT READY. DON'T DO THIS TO MY FEELS, PLEASE JAMES DASHNER, PLEASE.
Clover count: ♣♣♣♣♣♣ (6/10)