Hey guys! Happy 2019! This past year has gone by so quickly, yet so much has happened and so many great books have been read. Check out my book look back on 2018 if you want to know what those books were in particular 😉
Today, though, we aren't looking back at 2018, but looking forward at 2019! Usually my book look forwards discuss the books I received for Christmas, but this year I didn't get any, because otherwise my bookshelf would burst with all the books I've been given for Christmas/my birthday over the years that I still haven't read. So instead today I'll just be listing some of those books, that I'll hopefully get round to this year!
(Although, with a £20 gift card I got from my sister, I've bought two new books anyway…)
(click the booky photos to go to their goodreads page)
Harry Potter ~ J.K. Rowling
Ahhh it's been like 5 years since I read this wonderful series! I miss it immensely!! Whenever my family marathon the films, it reminds me how desperately I need to reread it. Last Christmas I received the special Gryffindor edition of the first book, which was just another prod. Don't worry Harry, 2019 will be the year I come back to you!
All the Wrong Questions ~ Lemony Snicket
I loooove this series almost as much as I love A Series of Unfortunate Events (eek the third season of the Netflix show is out!!) because IT'S SO DARN CLEVER. I would reread it every time a new book in the series came out, but I haven't reread it since finishing because the ending of the fourth book stressed me out, which I guess was Snicket's intention BUT STILL.
Ruby Redfort ~ Lauren Child
I've only actually read books 1 to 3 of this series, and that was back when dinosaurs roamed the earth and the last three hadn't come out yet. But now that they're all out – and more importantly, all on my bookshelf – I must finish the series once and for all. Ruby is literally my role model. Why can't we all be secret agents at 13?
Magnus Chase and the Gods of Asgard ~ Rick Riordan
Yes, all of the books on my rereads list for 2019 are series. I guess I just like rereading them more than standalones? Like with Ruby Redfort, I need to actually finish this series, because I've only read the first one. Luckily I have both of the other two, so it won't be any hassle to finish this. Also I can't believe in 2018 I didn't read any Riordan! I've missed him.
Frankenstein ~ Mary Shelley
Ooh, spooky cover. I was trying to find the least spooky one but… there aren't many, I can tell you that. I've been meaning to read Frankenstein, ever since I studied the shorter play version at school, and read the biographical graphic novel Mary's Monster last summer (so dark and beautiful, definitely recommend) but I'm hoping the original isn't too creepy.
Peter Pan ~ J.M. Barrie
The animated Peter Pan is no doubt my favourite Disney classic and, like most people who watched the 2003 adaptation when they were younger, I had a big ol' crush on Jeremy Sumpter's Peter. Also, Alyssa over at readinganyone has recommended this book to me quite a few times, as it's her favourite classic, so I will read it this year, Alyssa! Promise!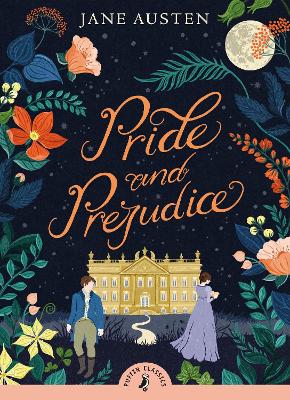 Pride and Prejudice ~ Jane Austen
This is one of my English Literature texts but I haven't actually read it all the way through yet, so this year is my chance. I literally grew up watching the BBC adaptation because we didn't have TV when I was little so obviously the next thing you turn to as a parent of small children is tapes of period dramas. I had an interesting childhood…
The Grisha Trilogy ~ Leigh Bardugo
I literally just finished the first book and the second is waiting in my Kindle library! I'll write a review soon, probably of the trilogy as a whole once I've read it, but honestly I don't know how I feel about it?? I mean, I enjoyed reading it and gave it 4 stars on Goodreads so I guess I thought it was pretty good, just not amazing. Let's hope the other two are 5 stars!
The Astonishing Colour of After ~ Emily X.R. Pan
This book is just gorgeous! I've seen it here and there on the internet, so decided to buy it when I spotted it while hunting for books to buy with my sister's gift card. From the blurb this book seems like a really sad one, but I've heard great things about it so I'll definitely be reading it this year. I mean, John Green recommends so how can I not give it a try?
The Colour of the Sun ~ David Almond
Look at me with all my 'colour' books. This was my second buy using my sister's gift card because I was drawn in (again) by the pretty cover. The saying goes 'don't judge a book by its cover', buuuut let's just admit that we all do when it actually comes to books. This one also looks quite sad… can 2019 be more emotional book-wise than 2018? We shall see.
I'm thinking of blogging only twice a month, because this year's gonna be a busy one for me and I think I'm more likely to stick to blogging twice a month than every week
This year I will reach 100 followers!
And I will (try to) write a book!
Write 5 discussion posts
Read 35 books
(How satisfying is it that my goals are arranged in a lil upside-down pyramid?? I'm an artist really.)
There you have it, folks! My book look forward for 2019. This means that, sadly, the end of the book look season is upon us once more, but don't you worry, because I'm already getting started on my 2019 TBR! And I'll (hopefully) be back in two weeks with some feedback on that.
Also eek season 3 of A Series of Unfortunate Events is out on Netflix, so keep your eyes peeled for my review! Which will come after my season 2 review that I still haven't written hehe oops.
Happy New Year, guys! What have you been up to? What's on your 2019 TBR? Goals for this year?