Hey guys! I'm back! I have returned to the land of blogging with a review. Not just any ol' book review though, oh no. I am doing a TV show review. A lil while (um 2 years) ago I reviewed the first season of Netflix's A Series of Unfortunate Events, so today I thought I'd finally review season 2, seeing as tomorrow marks one year since the second season of the show was released. Yep, I'm a whole year late, but better late than never right? Right…?
I actually haven't finished the third season yet! Even though it's been out for a solid 3 months now! I know, I'm a terrible Lemon – a word which here means "a big Snicket fan" – but I'm reading the books as I go which turned out to be a big mistake because wow do I have a lot of other books to read and exams to study for. But I just couldn't resist rereading this brilliant series! Once I've finished season 3, I'll review that so keep your eyes peeled because that could be very soon!
Also I'd like to say that I finished this particular season quite a while ago, so don't expect much from this review because I really have forgotten most of what happened. I had lots of help from the wonderful Fandom wikia website to jog my memory…
Beware: this review may contain some (minor) spoilers for the books and show.
This season follows books 5-9 which is where the series really starts to get juicy. The Baudelaires begin the season at Prufrock Prep where they have to live in a shack and get teased by the charming Carmelita Spats. She's so horrible in the books, but in the show she's mostly just super annoying to the point where I actually found her scenes fun to watch. I think she was cast really well. Her lil musical numbers really just top it all off. AND OH WHEN SHE SNIFFED THAT CAKE! At first I was slightly confused, but then it clicked and I was in a fit of giggles.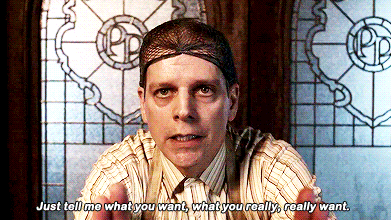 I absolutely adore the Quagmires, Duncan and Isadora! I think they were also cast well. They are so so cute and loyal to the Baudelaires and I love them, though I didn't really like how there was a romance hinted at between Duncan and Violet, but then again maybe I just want the show to stick to the books as closely as possible.
But then again (again) the new storyline between Olivia and Jacques Snicket was one of my favourite things about this season. Jacques' character was so much more developed than in the books (or book, he's literally just in one), as was Olivia's. That's what I really like about the show – it doesn't just give you the Baudelaire's story. We saw more of Olaf, as well as the other characters like Jacques and Olivia and silly old Mr Poe. Also Esmé is just fabulous and I love how she's been adapted from the books. For starters, she's British! I find it so funny how many villains are British, like guys some of us can be nice sometimes?? I mean yes, not very often but also like… it's hard, ok?
Still a massive fan of the opening theme song and how it changes for each book! Love it!
This part of the story is where the Baudelaires begin to really travel and the settings get more interesting, meaning it gets more difficult for the show when it comes to building sets and whatnot but I think it was all done so well. The set looked amazing! The hot air mobile home especially was wildly impressive. And speaking of! This season has in it my favourite of the Baudelaire's guardians, Hector! What a lovely man. I wouldn't mind at all leaving my life on the ground to live with Hector in his hot air mobile home and eat Mexican food every day.
If you're thinking of watching this show but haven't read the books, then still watch it! It's a very entertaining show in my opinion. But to get a real understanding of the plot you might want to read the books, because I found it quite hard to follow even though I watched it literally just after putting the book down. I felt like this with Harry Potter too. I grew up watching and enjoying the films, but never truly got what was going on until I read the books. And I mean yes I was young when I watched the films so obviously didn't understand literally anything going on around me anyway, but still! I think most of the time it's better to read the book(s) as well as the film(s) or show, just to get better insight into the story that a screen adaptation can't always provide. Basically, go watch the show and read the books because both are fabulous! Snicket is a genius!
Clover count: ♣♣♣♣♣♣♣ (7/10)