The Maze Runner ~ James Dashner
Remember, back in September, when I reviewed The Battle of the Labyrinth and named the post The Maze Runner because I thought I was funny? Well it turns out I still think I'm funny. And for anyone who's wondering what the apple pies is going on, I'm reviewing The Maze Runner, not The Battle of the Labyrinth, but you can read my review for that here…
When Thomas arrives in the Glade via a lift called the Box, all he remembers is his first name. He's welcomed by a group of boys who call themselves Gladers – they explain to Thomas that they've all lost their memories and have been trapped in the Glade, an expanse of land surrounded by a towering maze that they must solve to escape. For two years, the Gladers have been keeping order, trying to survive and a small handful of them trying to escape by learning the maze's patterns to figure out a way home, but so far with no luck. Every night, the doors into the maze close and the Grievers – terrifying half creatures half machines – roam the maze. Three days after Thomas arrives, the first girl ever enters the Glade and that's when everything begins to change, when the weekly supplies stop arriving and when, one night, the doors to the maze don't close…
So, I definitely get why this book is so hyped. 'TIS MAGNIFICENT. I didn't really realise or appreciate how excellent the book really is until the plot behind the maze and why they're all there began to slowly come into focus. It was just so so clever and it made me understand why the book is one of the most popular YA novels of our generation. SO GOOD PEEPS.
The writing was a lil tricky at the start because it felt very thick with description, but I quickly got used to it and soon the story was flowing beautifully. I think the reason why I got used to it early on is because the writing style felt very similar to my own – I'm big on describing every little detail at the very start, but gradually the descriptions calm themselves and flow smoothly, the details becoming less crowded. The short chapters also helped the story to spill freely, keeping me drawn in, especially when almost every chapter ended on a cliffhanger and I just had to read on before I burst with suspense. Sometimes I was petrified just to turn the page over. This book grabbed hold of all of my feelings and I felt so immersed in the world, I could hardly escape it.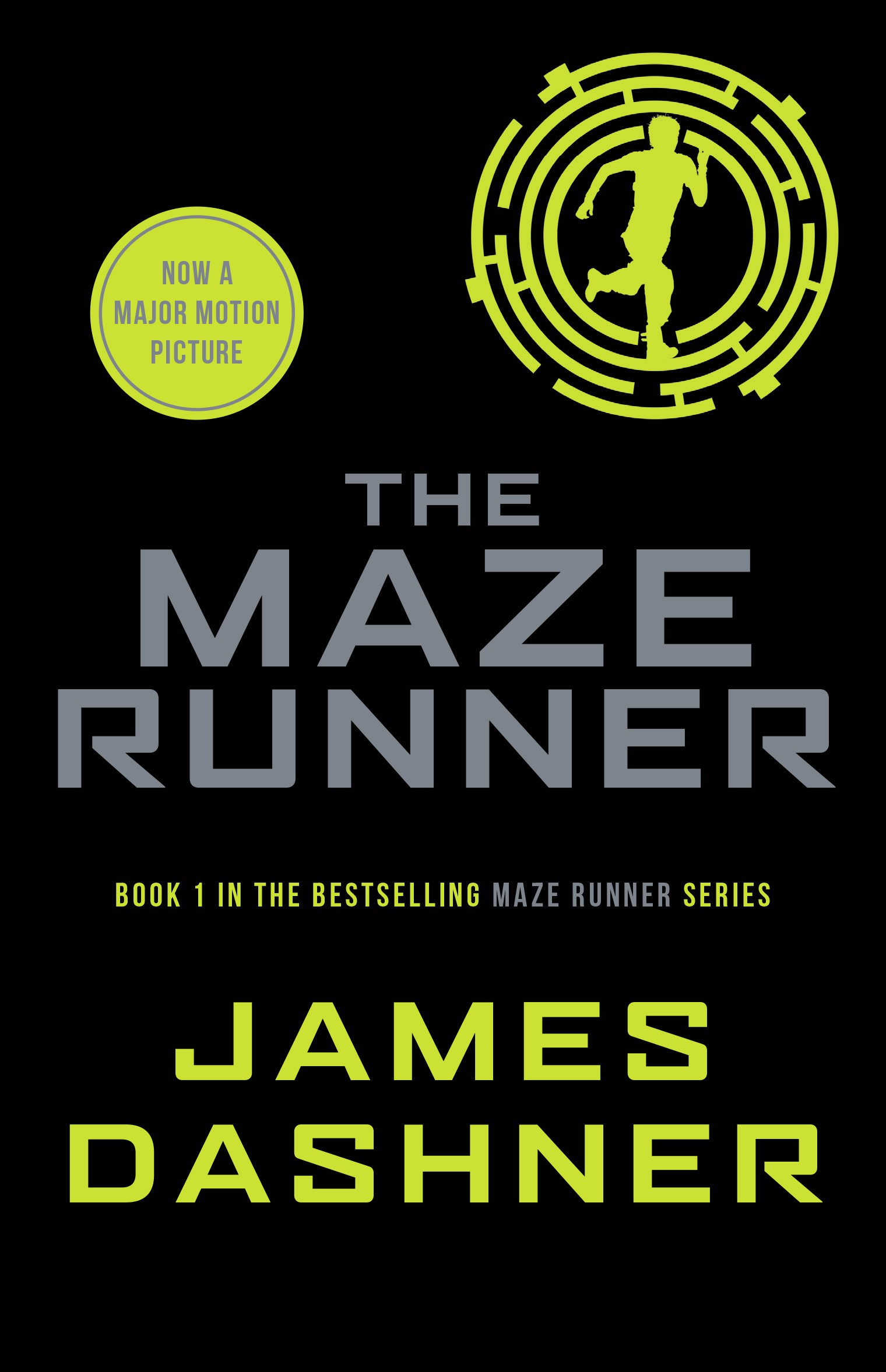 Most of the reviews I read before reading the book complained about the language the Gladers use: 'klunk', 'shuck', 'shank' etc… but for some reason the words just made the story more enjoyable? I adored the way they spoke, Newt particularly, and these words they all used because it just added to their character as well as to this world that we're not familiar with. I know authors put these words in books to replace worse words and make it more suitable for young people and all that, but for me it really just made the Glade so much more interesting and the fact that Thomas didn't recognise the words made me as a reader understand how Thomas felt not knowing anything about his old life or the new one he has to live in the Glade. It's a very small aspect of the story, but made a big difference to me.
So, Simi, what are your thoughts on Thomas? Well that's a great question. And the answer is: I don't really know. He was likeable I guess, although it was infuriating at the beginning when he was asking loads of questions, then getting all worked up about it. I know if I went to the Glade, I'd be just as confused but bruh you don't have to shout at people on every other page!! Maybe the author was trying to make us understand how confusing and aggravating it would be to lose all your memories and be dumped in the middle of a maze you're forced to solve, but that didn't stop it from annoying the french fries out of me. Buuuuut when he finally shut up I began to like his character a bit more. Although him and the girl, Teresa? Eh, I wasn't really feeling it. Their relationship felt a bit awkward and angst-y and I didn't like it much. Don't get me wrong though, I did like Teresa and I'm excited to learn more about her. She reminded me a bit of Annabeth, the classic badass heroine who 'don't need no man' (but still ends up with one… OH WELL).
And it wasn't just the similarities between Teresa and Annabeth that gave me a hint of nostalgia…
Minho nodded and faced the crowd. "Be careful," he said dryly. "Don't die."

…

"Great. We're all bloody inspired," Newt answered.
Sounds a bit familiar…
"Greeks!" Percy yelled. "Let's, um, fight stuff!" They yelled like banshees and charged.
Memories… *sniffs*
Speaking of Newt and Minho (having a crisis because HOW DO YOU PRONOUNCE MINHO PLEASE HELP); they were definitely my favourite characters, followed by Chuck. They were all just the cutest, Newt and Minho being all badass and confident and argh I love them soooo much, and Chuck was just adorable and so brave for his young age. All three were Thomas' friends even when everyone else was against him… my squishy heart belongs to them all. And I know Alby, the leader, wasn't that great a person, but I totally ship him and Newt to the end.
That ending… it was probably my least favourite part of the book because eh, it wasn't exactly boring, I just didn't like it much. I mean, that might have been because it BROKE MY SOUL (yes, I've become Voldemort). Many tears were shed, many hearts melted, MANY PEOPLE KILLED. I'm a river of feels. The River Simi, in fact. It may take me a few centuries and tubs of ice cream to recover.
Clover count: ♣♣♣♣♣♣♣♣♣ (9/10)